Successful integration of refugees at the BMW Group: ICUnet.AG supports initiative "WORK HERE!"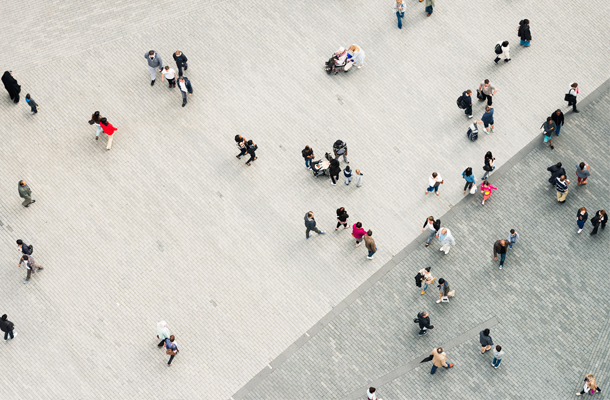 Together with the Federal Labour Office and the Job Centre in Munich, the BMW Group has launched an initiative to make a social contribution to the refugee question. The project "WORK HERE!" has the purpose of sustainably integrating refugees into the labour market and society. The initiative first launched in November 2015 and will be expanded to further BMW sites in the course of 2016.
Experiencing German culture:
BMW World turns into "world of integration"
"WORK HERE!" offers people who had to flee from their homelands and now want to live and work in German, the possibility of getting to know the Munich-based car manufacturer in an orientation framework lasting several weeks. Depending on their educational background, the international participants are occupied and integrated in different departments where committed employees accompany them during the entire project. A further central component of the initiative "WORK HERE!" is a daily German language training session.
A two-day intercultural on-boarding, designed by ICUnet.AG in collaboration with the BMW Group, kicks off the project. The world of integration contains various stations where intercultural consultants from ICUnet.AG provide basic knowledge around the issues of living and working in Germany. In small groups, the participants interactively learn German norms and values as well as intercultural key qualifications.
Intercultural Guidance by ICUnet.AG "This is how we will manage."
Cultural differences are the key challenges that companies have to face when they employ refugees. People from different cultures take along differing personal preferences, for example regarding time management or hierarchy. Only if transnational cooperation is successful, does diversity lead to innovation and thus, true added value. As an organization, how do you manage to integrate refugees into your corporate culture?
For 15 years, ICUnet.AG has been contributing to a better understanding between people across the world. Being an intercultural consulting house and expert in global mobility, with know-how for 75 countries and more than 150 permanent employees as well as 350 freelancers, the company is convinced: mutual understanding between cultures is a major step for successful integration and a functioning society.
ICUnet.AG is aware of its responsibility to provide impulses for constructive discussions and take on a leading role with concrete solutions. ICUnet.AG develops interdisciplinary solutions at its in-house "Workshop for Diversity". Along with specific campaigns and concepts, ICUnet.AG sees its responsibility in taking a holistic approach that considers society as a whole.