Orange meets Blue: ICUnet.AG und Easy Entry are joining forces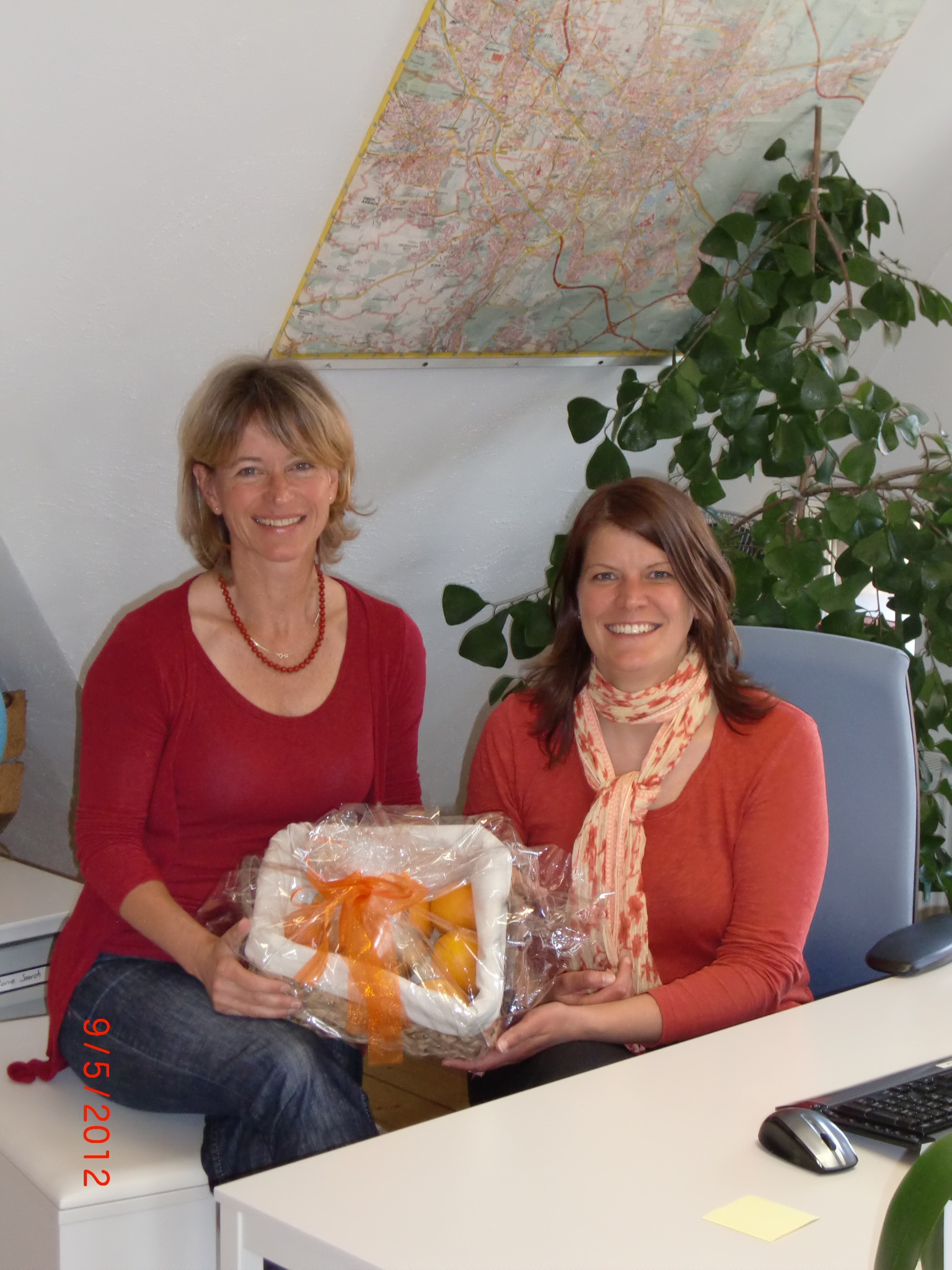 The Relocation Service EASY ENTRY – the integration people in Fürth is going to be a part of ICUnet.AG since the 1st of June onwards. The managers Ute Erdenkäufer and Sonja Stock agreed to a mutual contract with Dr. Fritz Audebert on the 8th of May.
Dr. Fritz Audebert, CEO and founder of ICUnet.AG, foresees a high potential for both parties in the future: "This way, we can extend our regional relocation and immigration expertise and with a total of ten locations in Germany and Austria, we are more connected to our clients. We are convinced that our clients are going to benefit from this step."
For more than twelve years, the relocation-service specialists known as EASY ENTRY have been active on the market and are regarded as one of the most renown and largest providers within this sector. The Franconian relocation company believes in maintaining the maximum amount of proximity to the customer and promoting quality. "As a future entity of ICUnet.AG, we will respond to the increasing demand of our clients located within the metropolitan area of Nuremberg and will function as a global provider with a wider and more diversified portfolio", says Ute Erdenkäufer, who is excited about the new joint venture. "Now we can provide our expertise and our high-level services not only nationwide but on a world-wide basis", adds Sonja Stock.
ICUnet.AG is the leader in service, innovation and quality for assignment management, relocation services, intercultural consultation, and qualification. Each year, ICUnet.AG successfully completes over 8.000 foreign assignments and coordinates more than 2.500 visa and work applications. ICUnet.AG has 24 DAX and twelve Euro Stoxx listed companies and over 250 family-run Hidden Champions of the European economy among its clients. ICUnet.AG has received numerous awards for its innovative concept and the success the company has achieved. In 2011 ICUnet.AG celebrated its 10th anniversary.
The joint market presence created by the merger expands the already existing network of relocation services throughout the entire German-speaking area within Europe. The coverage through the offices of ICUnet.AG in Berlin, Bremen, Frankfurt, Hamburg, Cologne, Leipzig, Passau, Stuttgar, and Vienna is now strongly consolidated by a joint office in the metropolitan region of Nuremberg. From now on, over 130 permanent employees and more than 350 freelance employees will make up an interdisciplinary team of specialists with expertise in over 75 countries and 25 languages. This combination ensures the full coverage of services throughout Germany, Austria, and Switzerland. The contact persons will remain the same for all partners and clients and are available through their already existing contact details. Firstly, we will analyse the merging companies in order to decide how to synchronize processes for the future so as to develop the products and services further. We are, as always, more than happy to personally address any of the aspects of the merger.
The EASY ENTRY OnlineTools will still be utilized. Thus, all elements previously enjoyed will continue to be available. The systems of both companies will be linked and subsequently synchronized in the next few weeks.
Find an overview of our locations here.