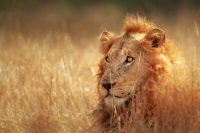 So far foreign nationals were able to apply for a visa when arriving in Kenya. For security reasons the Kenyan immigration office changed the procedure. Now, visa applications are reviewed before the entry.
Since September 2015 the republic of Kenya does not issue visas on arrival at the airport anymore. Travellers who want so apply for a tourist or business visa henceforth have to apply for an electronic visa (E-Visa) prior to their entry. The E-Visa for Kenya is issued for a single entry. It is valid for 90 days and permits a stay of up to 90 days for business travellers and tourists. The E-Visa has to be applied for prior to entry (
www.ecitizen.go.ke
). It should be planned with a processing time of approximately one week. The applicant has to hold a print of the visa when entering. The Kenyan authorities can refuse the entry despite an electronic visa. The fee for the electronic visa is not refundable.
Employers who send employees to Kenya should become acquainted with the new process and inform their employees in accordance.