ICUnet.AG in Vieanna – City of Expatriates and Metropolis for Global Mobility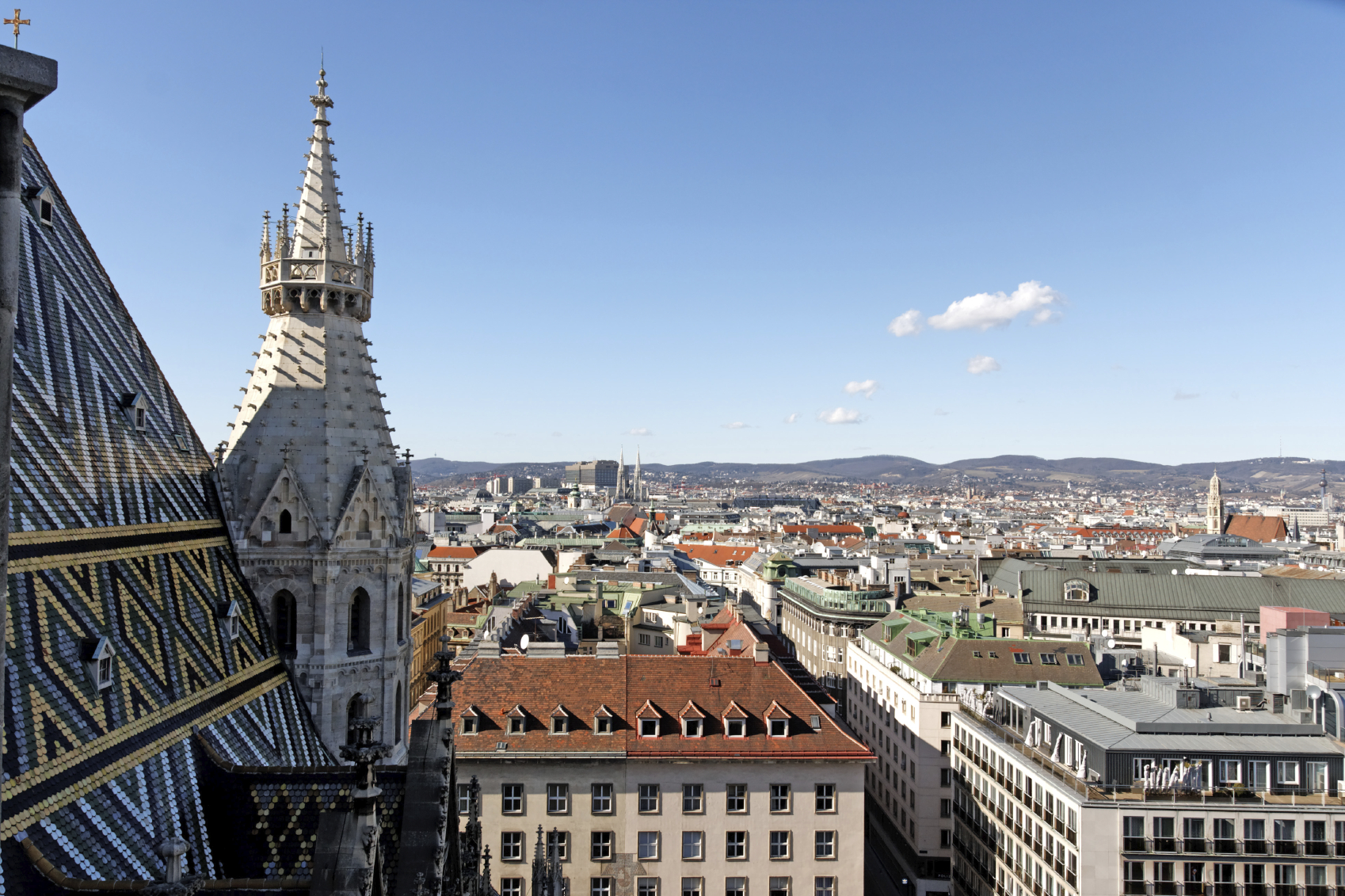 Since 2009 ICUnet.AG has been successfully offering ICU®-solutions in the Austria. In 2015, Petra Boteková, Account Manager at ICUnet.AG, assumes responsibility for the office in Vienna and supports our clients with particular expertise in the fields of intercultural consulting and qualification. ICUnet.AG Vienna also puts a strong emphasis on Global Mobility and especially concentrates on local characteristics of relocation and immigration services.
Global & local: The intercultural business consultancy ICUnet.AG is close to Viennese customers.
Why exactly Vienna? The city of Vienna is at the crossroad between east and west, north and south because of its location in the heart of Europe. For centuries, the metropolis has been functioning as a platform for markets in Central and Eastern Europe. By this excellent geographical location, the diverse, particularly multicultural population structure, and also by the historical connection to other countries of border regions, Vienna, a primate city, is an international cultural- and economic centre.
As the only city of the European Union Vienna is home to one of the four headquarters of the United Nations and additionally is the domicile of a dozen further international organizations, amongst them the Organization for Security and Co-operation in Europe (OSCE), Organization of Petroleum Exporting Countries (OPEC) as well as the International Atomic Energy Agency (IAEA). Multinational companies already recognized the advantages of Vienna a long time ago – 200 MNE groups chose Vienna as a location for their eastern European business. And year after year there are more and more of them: In 2014 further 159 international corporations settled in Vienna. As strategic business partner ICUnet.AG locally guides customers in Vienna and provides support in matters of internationalization.
"Viennese Schmäh" and the speed at which the city changes pose particular challenges to international expats
The result of Vienna's internationality are about 25.000 expatriates that live and work in the capital at the moment. Expats especially appreciate Vienna. According to Mercer survey- a worldwide questioning of expatriates – Vienna has been the most popular city in the world to live in for the sixth time in a row.
Yet, Vienna poses various challenges – especially for those having recently arrived in the city and still struggling to find their way. Vienna is characterized by a fast-moving housing market with a high pricing structure as among others there are many international and different substitutes whose expatriates demand accommodation. For this reason, newcomers to Vienna are most likely to become desperate during house hunting. Local characteristics and customs make the process even more difficult: What does a rental offer in Vienna mean? How is standard in apartments defined and which points are negotiable? Which district is perfect for me? Where can I send my children to school? What makes people in Vienna or people throughout Austria tick? It is precisely in this area where ICUnet.AG is acting.
Support for expats, immigration assistance or a holistic approach by strategic consultancy: Global Mobility solutions of ICUnet.AG in Austria
Local support is highly important in a city like Vienna. Local consultants and relocation manager working with ICUnet.AG have the necessary know-how and are able to offer professional and efficient guidance.
Setting up an office in Vienna was unavoidable for ICUnet.AG. As specialist and strategic partner for internationalization ICUnet.AG is able to facilitate life for expatriates in Vienna as well as all over Austria.
ICUnet.AG offers them support in relocation- and immigration processing and additionally prepares them for work in Austria by intercultural qualification and training. Local support is highly important and efficient, above all when being provided by local consultants and relocation managers. Long-time experience and local knowledge guarantee for a smooth start in Vienna. Customers such as Siemens AG Austria already benefit from ICU-expertise in the fields of Global Mobility.
Process optimization in Assignment Management: Siemens AG Austria actively benefits from the advantages of ICU NeXt Destination (IND), platform for Assignment Management
The international challenges faced by Siemens AG: How can I simplify processes of Assignment Management? What measures help to reduce administrative costs significantly? Which options can I offer expat or assignee to manage his/her own data transparently? ICU Next Destination (IND) being offered by ICUnet.AG for Siemens AG is a tool that structures the whole assignment and redefines internationalization.
"The complete package of ICUnet.AG is wonderful." Mag. Alexander Veit, Head of Global Mobility Services, Siemens AG
Thanks to the high transparency and intuitive usability relocation and assignment processing is speed up considerably, saving time and money. The data is always securely stored and the accesses can be enabled depending on the user; that is why IND offers three different views: for Human Resources, for expats and for relocation service providers.