ICUnet.AG brings together the European educated elite and important representatives of the European economy to discuss mobility.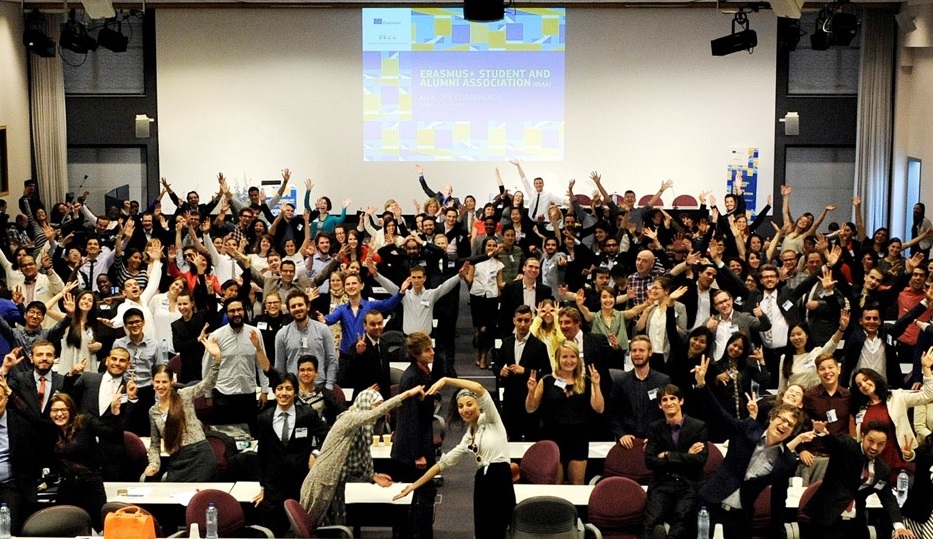 At the invitation of the European Commission, the communities and networks team of ICUnet.AG organized the Kick-Off event of the Erasmus + Student and Alumni Association (ESAA) in Brussels from 11 to 14 of June. In total 250 participants from 47 countries took part.
ESAA, established since 01 January 2015, serves as platform for EU-funded exchange programs and alumni networks. The goal is to facilitate networking, to promote professional development and intercultural learning worldwide. The conference was the official launch of ESAA. Numerous exciting speeches by Xavier Prats-Monné, the Commissioner for Education and Culture of the European Commission, the LVMH Group Executive Vice-President, Human Resources and Synergies, Chantal Gaemperle and education expert Dr. Christoph Anz from BMW stressed that mobility and personal development are key elements for applicants to the European labor market. The feedback of Generation Y was unmistakable: EU mobility schemes need to have greater reach. More students in Europe need to receive support to be able to study abroad. The ESAA Kick-Off event highlights the role of ICUnet.AG as intercultural competence partner in creating room for productive networking between leading European companies and the educated elite of Europe. Many inspiring talks, panel discussions and workshops about the development of working strategies for the European education mobility, confirm the important mission of ICUnet.AG to bring people together in the right setting.