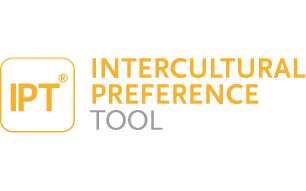 The Intercultural Preference Tool has been supporting our trainers and coachers during training sessions for more than 10 years. The tool has been the bases for a number of intercultural training formats offered by icunet: An individual coaching via the phone, preparation sessions for a manager that is about to go on an assignment or group trainings, in which differences and similarities of multinational teams are discussed, are just a few of many examples.
Icunet now offers an exclusive free trial version of the IPT® to give interested clients the opportunity to try out the online tool for themselves: the IPT®light! This includes example questions, a personal profile and direct insight into our assessment, question style and appraisal report.
Nevertheless, it still takes all seven dimensions for a successful and individual training and to be able to find answers to these questions and more: How do I prefer to work? What is common in my home culture? What should I expect from foreign cultures? How can we use the differences in our team effectively? What do I need to keep in mind in order to prevent conflicts?
In order to shed light on these questions, the IPT® assesses the individual preferences of participants based on seven cultural dimensions:
•
Time Management:
Do I prefer to focus on one task at a time or do I rather work on multiple tasks simultaneously? And what is typical for my home culture?
•
Communication:
Do I tend to communicate directly or indirectly? And which communication style should I expect in my host culture?
•
Dealing with Uncertainty:
How do I react to changes and risk? And what could happen if my team colleagues react to it differently?
•
Analytic versus Pragmatic:
How do I prefer to solve problems? And what are the advantages and disadvantages if my international partner approaches problems in a different manner?
•
Perception of Hierarchy:
Do I prefer hierarchical or non-hierarchical structures? And what do I need to consider as a manager leading a team with a different perception of hierarchy?
•
Relationship versus Task Orientation:
What is more important to me: relationships or tasks? And how exactly do I build trusting relationships with colleagues and clients from different cultures?
•
Rationality versus intuition:
Do I tend to make decision based data and facts or do I rather listen to my gut feeling? And when is this preference advantageous to me? When does it restrict me?
The comparison of one's own preferences in working and communication style with more than 70 country profiles as well as organisational and team profiles enables the participants to learn more about themselves – as well as one's own and foreign cultures!
Find our more about the
IPT®
and give the
IPT® light
a try!