Australia: Extension of the duration of stay with subclass 400 visa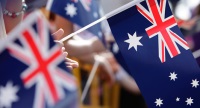 Australia extended the maximum validity of its subclass 400 short-stay activity from three to six months.
However, the validity still remains at the discretion of immigration department officials who are directed by new policy guidelines:
Visas for more than three months will only be granted where a strong business case is made
If an applicant spent time in Australia in the last 12 months on any visa, this will be taken into account when determining a subclass 400 visa period
Advantages of the new Policy
If there is an urgent need for a subclass 457 visa, a subclass 400 visa may be granted when a subclass 457 visa application is delayed be a third party, i.e. an English test provider.
The subclass 400 may also be approved for work that is infrequent, i.e. conducting internal audits or board meetings. The policy allows for a total stay up to 6 months in any 12 month period. In "exceptional circumstances" an applicant may be allowed to stay in Australia for more than 6 months in any 12 month period.
Strong business case for longer validity subclass 400 visa
A letter of invitation from an Australian business, which has to verify the period of stay required, needs to be issued to applicants. It should include:
Nature, size and duration of the project
Significance of the project to the business and community including the number of Australians employed on the project and by the business
Impact in case the project should not be able to proceed, including on employment opportunities for Australians
Evidence that specialist expertise from overseas is required
Even if immigration rules are becoming more complex and complicated, the ICUnet.AG will accompany you by every step of your international processes.Please feel free to contact our expert Gesa Lipke, if you have any questions:
E-mail: gesa.lipke(at)icunet.ag
Phone: +49 (0) 851 988666-0
Source: Ernst & Young